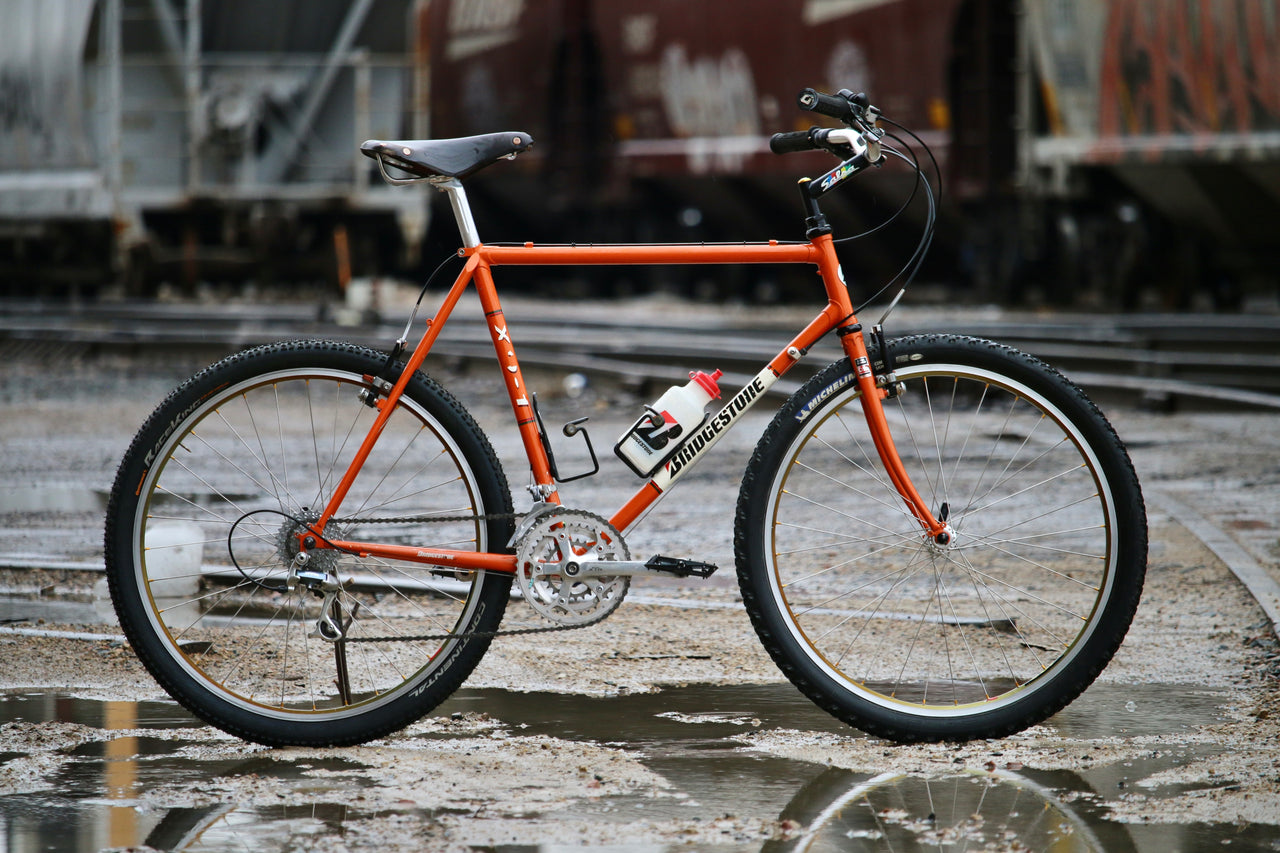 I had been trying to buy this frameset for years from my pal, Hurl Everstone of Cars R Coffins fame. I almost nabbed it before he moved to Portland but he wasn't quite ready to let it go, and I wasn't quite ready to buy it with the parts and price he wished to sell it at. Fast forward a year and he had come into an XO-3 in a larger size and realized that he greatly preferred that fit to his smaller XO-1 and was willing to sell the frame and fork to me for the sum of $666 (natch). I knew that I had no interest in a catalog build or one with moustache bars, I was going...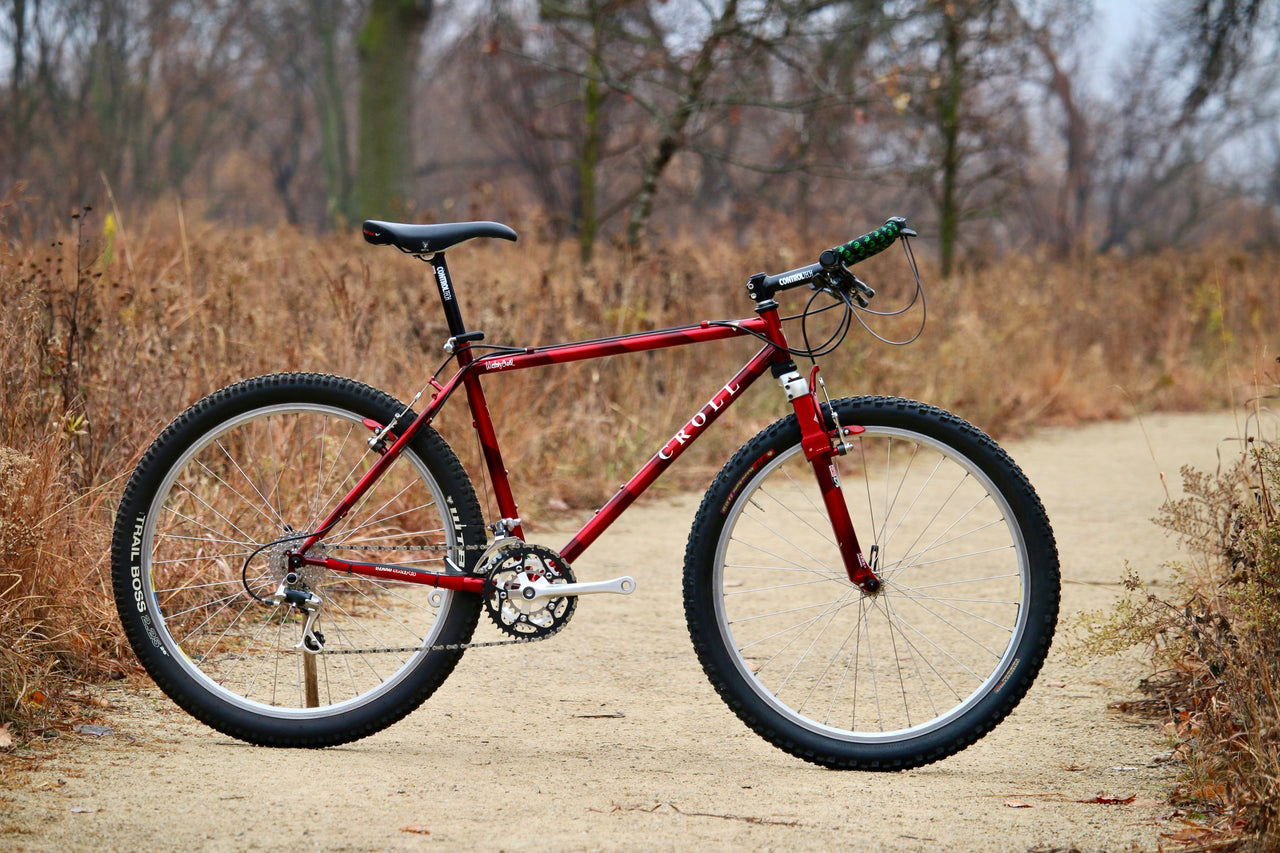 And here is the truly stunning 1995 Croll as I passed it on to it's next caretaker.  For those not familiar, Croll was founded by Walter Croll and was a manufacturer of high end steel frames in Minneapolis throughout the 90's. I am unclear as to when Croll formally shuttered their business. Early Croll's were often lugged, but mid and later Croll's were Tig Welded by Erik Noren of Peacock Groove fame.  I estimate this to be a 1995 based on the parts present, but am unsure of the accuracy of the date. The build features a full XT parts kit, however the owner opted to upgrade to M950 shifters in order to obtain the remote bar end shifter.  This...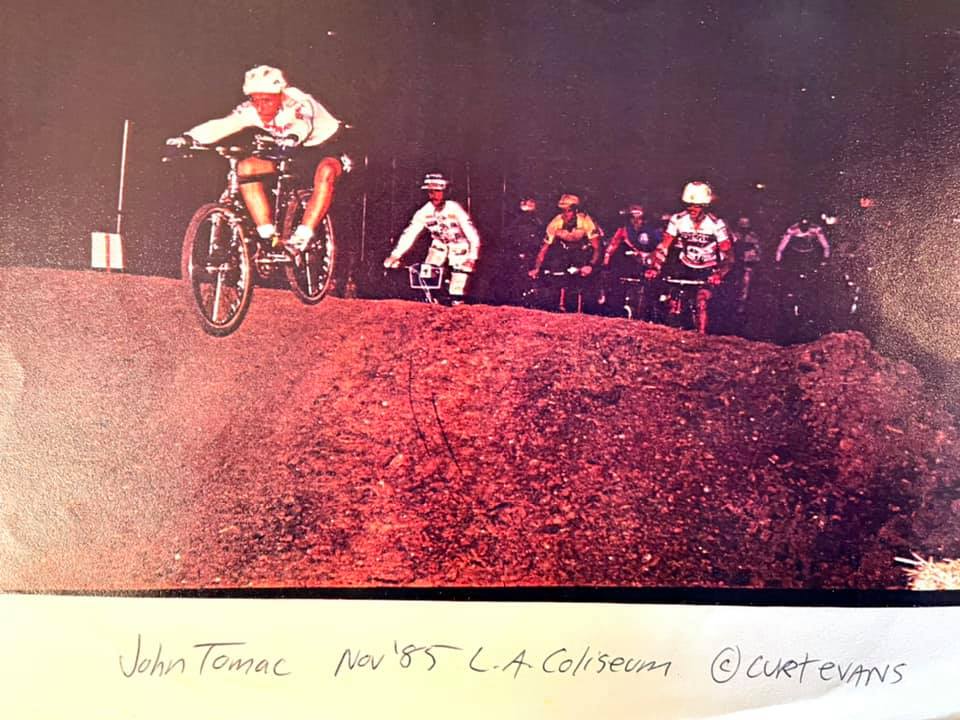 This race was John Tomac's very first pro mountain bike win. He was just a BMX kid from Michigan with a mohawk when I first met him at a downhill race in SoCal. His win took everyone by surprise since he was an unknown at this point. The race had such a unique format that nobody really knew who would succeed, motocrossers, downhill mountain bikers, cross country racers or BMX racers. In this photo you can't see it but somebody was ahead of John at this point. I'm not sure who is directly behind Tomac here, but then it's Kye Sharp, Joe Sloup, and then Jimmy Deaton. Here's what Rob Rupe remembers : "Trying to get the memories straight in...